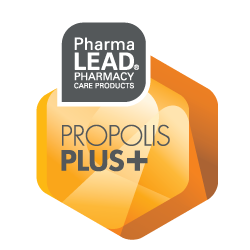 Propolis is known from ancient times for its beneficial properties. Its ingredients traditionally help strengthen the body's natural defense system in order to cope with the symptoms of the common cold. Powerful Manuka Honey provides exceptional nutritional benefits to the organism. Additionally, Echinacea is traditionally linked to the reinforcement of the immune system. Vitamin C contributes to the normal function of the immune system and to the reduction of fatigue and tiredness, it also contributes to the protection of cells from oxidative stress*. Vitamin D3 and Zinc contribute to the normal function of the immune system*.
---
*The above are official health claims from the European Food Safety Authority (EFSA).
INGREDIENTS:
Amount per serving: 1 softgel (%NRV):
Echinacea aerial part extract (Echinacea purpurea) DER 4:1: 150mg (**), Propolis & Manuka Honey dry extract: 80mg (**). Vitamin C 80mg: (100%), Zinc (as Zinc oxide): 5mg (50%), Vitamin D3 (cholecalciferol): 5mg (2000iu) (100%).
Propolis is produced by bees and is used to seal and disinfect the inside of the hive, covering its walls internally preventing the spread of bacteria and fungi in their colony. 
Propolis is a real treasure used for preventive and therapeutic purposes, either as a preparation or as an ingredient in other preparations. It is rich in flavonoids and has strong antimicrobial and anti-inflammatory action, strengthening the immune system while fighting infections.